Welcome to Day 3 of Good Etiquette for the Modern Blogger
revisited!
Today we welcome Lynne from Lily's Quilts. I'm certain you will have come across Lynne before and know all about her creative genius and quick wit combination, but just in case you haven't "met" her yet then may I encourage you to go visit her blog and admire her gorgeous work for yourself.
Thanks for visiting today Lynne, we appreciate you taking the time to share your thoughts with us!
Hi I'm Lynne from Lily's Quilts and Kat has asked me to talk a little bit about quiltblogland etiquette and about quiltblogland safety.  I wasn't sure what I was going to say until a funny thing happened this week.  I was looking for an old email from Adrianne Little Bluebell and a few came up including one which I swear I had not seen before.  It was dated last November and she had sent me the politest email asking me to credit a photo I had used on my blog (her beautiful Kona charm pack photo shown below) without permission.  She hadn't asked me to remove the photo from the post in spite of the fact that I had used it without asking her permission or crediting it to her.  Since I didn't notice the email, it went ignored until April (last week) when I noticed it and felt mortified.  I emailed her, credited her in the photo and apologised profusely.  She was kind, generous, forgiving and let me right off the hook.
So here's the lesson I learned.  I might be pretty diligent about crediting photos of other people's quilts on my blog and about asking permission but, when it came to photos of products, I lost all my manners.  Here is what happened.  I had a giveaway of Kona charm packs.  I wanted an image but didn't have the charm packs in my possession and so went to google images to find an image.  Since I was giving away Kaufman Kona packs, I assumed I would have permission to use any of Kaufman's photos but the best photos were those taken by other bloggers.  So I grabbed one of those, dropped it into the post, didn't ask permission and didn't credit Adrianne.  Bad bad bad Lynne.  So that's not going to happen again.  I will either ask permission and give credit or restrict my photos to those I have taken myself or photos from the sponsor's site.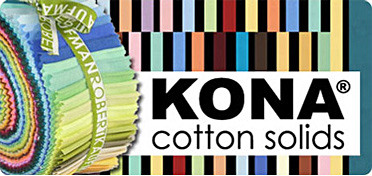 As to safety on the blog, the one thing I have done though is to create a whole new identity for everything I do as a quilter online – so I have a lilys quilts email, a lilys quilts flickr account, a lilys quilts facebook account, a lilys quilts wordpress identity, a lilys quilts twitter identity etc.  So, my life as a quilter is kept quite separate from my private life.  Just like Beyonce going on stage as Sasha Fierce, I enter the sewing room as Lily Q, quilter and blogger extraordinaire.  OK I added extraordinaire for special effect and it's not really true but you get the picture.  And if I was good at photoshop, I would now superimpose my head onto Beyonce's body so you'd get the picture but sadly I'm not and it wouldn't be a pretty sight anyway.
Kat has also asked me to talk a little bit about why my blog tends to stick mostly to my quilting life and not talk much about my personal life.  I have to say that it is just something that has happened almost accidentally.  I think of my blog as a quilting blog and not as a blog about my personal life so it tends not to occur to me to include that on the blog.  Occasionally things happen where the two collide, such as where I'm making a quilt for someone in my family or where my twin girls have been doing some sewing but, other than that, it just doesn't really occur to me to write on my blog about my family and personal life!
Lynne


Thanks Lynne! We appreciate you keeping it real and sharing your faux pas with us. We are all human and all make mistakes, so it's a good reminder for all of us to be careful about crediting photos correctly.
I also found that last bit fascinating to read that your blog not talking much about your personal life almost happened by accident. 


If you would now like to read Day 2 from last years etiquette series by Kerry of VeryKerryBerry you can find it here…